The mansion compound is dilapdated and has no heating, and no lights apart from in the bedroom. The floorboards have long since rotted or been stripped away exposing stone slabs, and remnants of the past such as this bicycle and an empty gas cannister once used for cooking can still be seen.
Madame Guo is a humorous and lively woman, 64 years of age. She talks with a mixture of pragmatism and warmth - and is cautious, but decisive, in who she chooses to trust. All of her family have moved abroad now, including her mother who used to live there, but she remains because her son has autism and lives in a hospital in Shanghai. She has been divorced for some time, so is the only person he has left.
Because of the lack of heating, the bedroom gets very damp, and Shanghai's winters are bitterly cold. Madame Guo covers things with plastic sheets to avoid getting them dusty.
Before the Guo family merchants from Fujian moved into Shu Yin Lou six generations ago (in the 1880s), the property was built and owned by a scholar. The immaculate stone carvings depict scenes from its 18th century scholarly origins.
The house was temporarily occupied by a toy factory with some 400 workers during the Cultural Revolution, and they tore apart much of the building to accommodate machinery; you can still see some of the original machinery in the stable courtyard, and the non-smoking signs in the back courtyard that Madame Guo uses as a kitchen.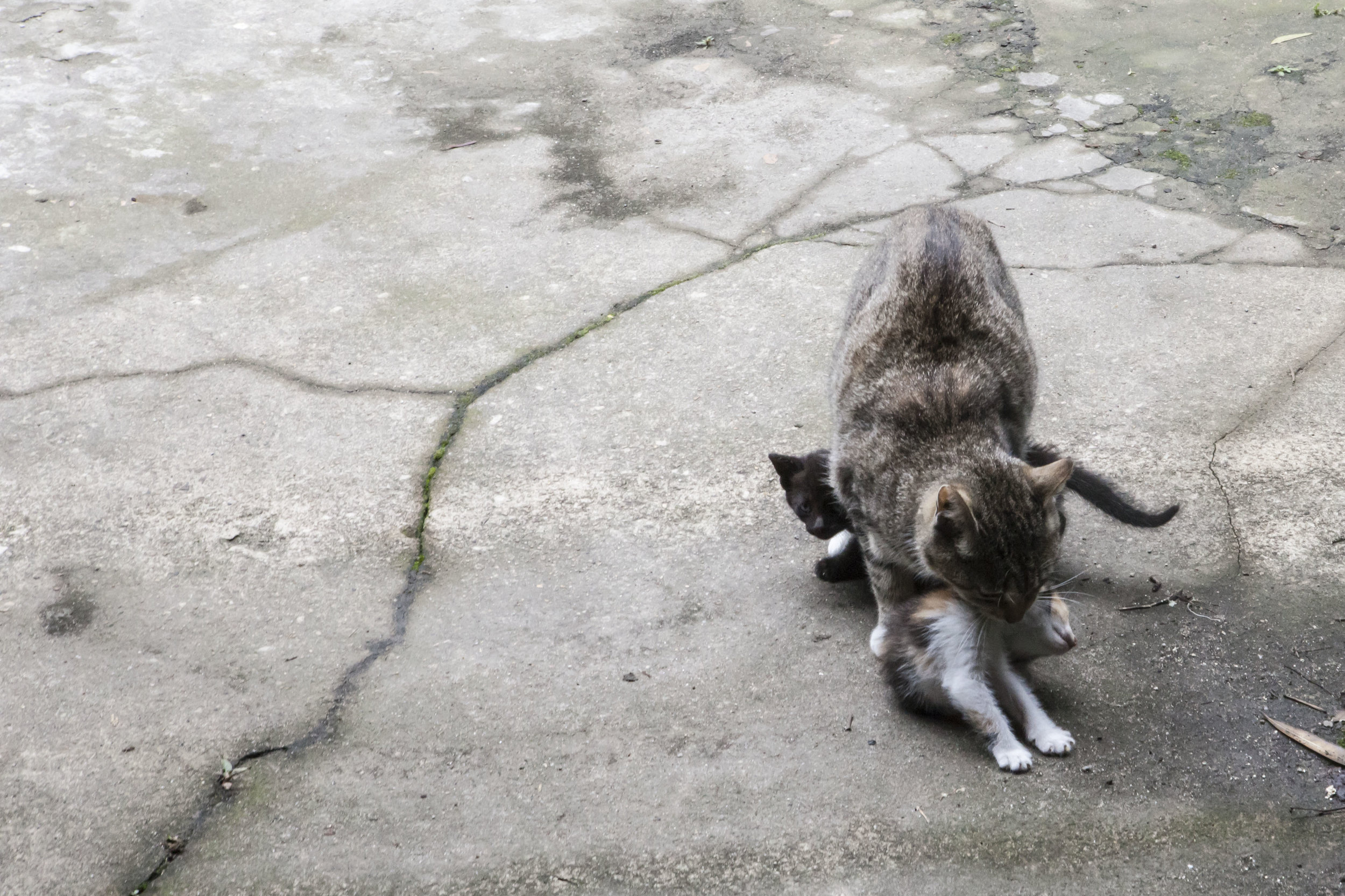 福 in Chinese means fortune or good luck. The stone plaque in the back courtyard of Shu Yin Lou was designed to resemble a smiling face, just one of the many design quirks that Madame Guo's father adored.